LAUGFS Leisure recently organized a beach cleanup project in the Passikudah area in an effort to create awareness towards a cleaner and safer environment.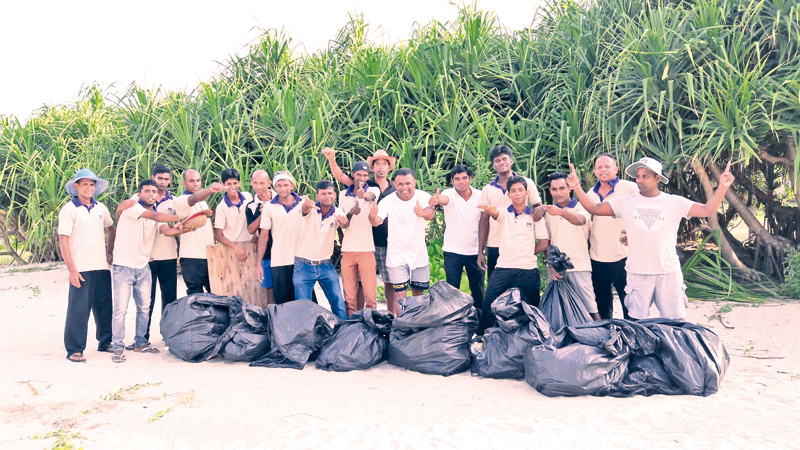 The staff of Anantaya Passikudah, the latest addition to the Anantaya luxury resort chain, teamed up and volunteered to clean the beach front in commemoration of the World Environment Day.
Speaking about this initiative LAUGFS Leisure – Director and CEO, Roshan R. Perera, remarked, "our resorts are truly committed to minimizing our environmental footprint and we continuously work towards promoting responsible and sustainable practices and preserving our natural surroundings. Anantaya Resort in Passikudah also shares these values and embraces this same spirit, which is why we have initiated this project even before the launch of the hotel".
The increase in population, industrial activities and rapid urbanization have all had significant negative impacts on the environment, adversely affecting the rich bio-diversity of the country. The coastal areas of Sri Lanka, in particular, are affected by coastal water pollution, and preserving the rich marine environment have become areas of critical concern.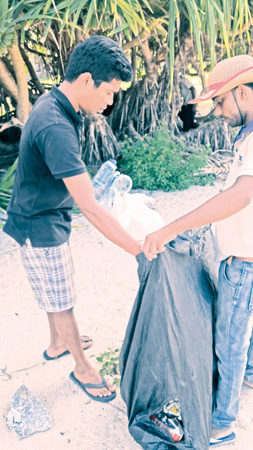 In a bid to promote responsible tourism, Anantaya resort chain has continuously focused on integrating sustainable practices throughout its operations and have initiated numerous best practices and awareness projects in its localities. Anantaya Resort in Chilaw is renowned for its 'Eco Luxury' concept and has been built with many energy saving and conservation measures incorporated into its design. From the use of renewable energy through its own solar and wind power generation to recycling of treated sewerage water for irrigation, the resort has taken many measures to co-exist in harmony with its natural environment.
It will also be one of the first hotels to initiate Eco-tours in Sri Lanka, whereby deploying eco-friendly hybrid and electric vehicles for excursions, as well as airport drops and pickups of its guests.
The Anantaya Resort in Passikudah, is similarly built on a theme of eco-luxury with an environmentally-friendly design and energy efficient practices inbuilt to its operations.
The soon to be launched Resort occupies an area of 15 acres which was heavily polluted and bare for a long period of time.
(Source:09/06/2016  Daily News http://www.dailynews.lk/?q=2016/06/09/business/84047)